Winter Cup 2017/18
Click here to find out more about our Winter Cup running throughout 2017 to 2018 Read more.......

Winter Cup Results
Click here to view the latest results from our winter league here at Moray GC Read more.......
Galvin Green Danny INSULA sweater

view other products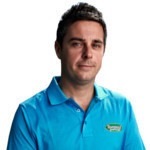 If you're after a sweater that's striking to the eye and will keep you warm out on the course, the Danny is your go-to option.
Galvin Green's INSULA garments are noticeably soft to touch, something that we'll all appreciate. This special fabric offers exceptional breathability with thermal regulation to keep the body warm and comfortable.
Key features include:

Half-zip pullover that can be worn as a mid-layer or as your outer-layer
Soft, stretchy and snug that is specially developed for golfers
INSULA fabric provides long-lasting thermal insulation
Four colourways and a range of sizes present an array of options for every golfer, so come in and take a closer look for yourself.